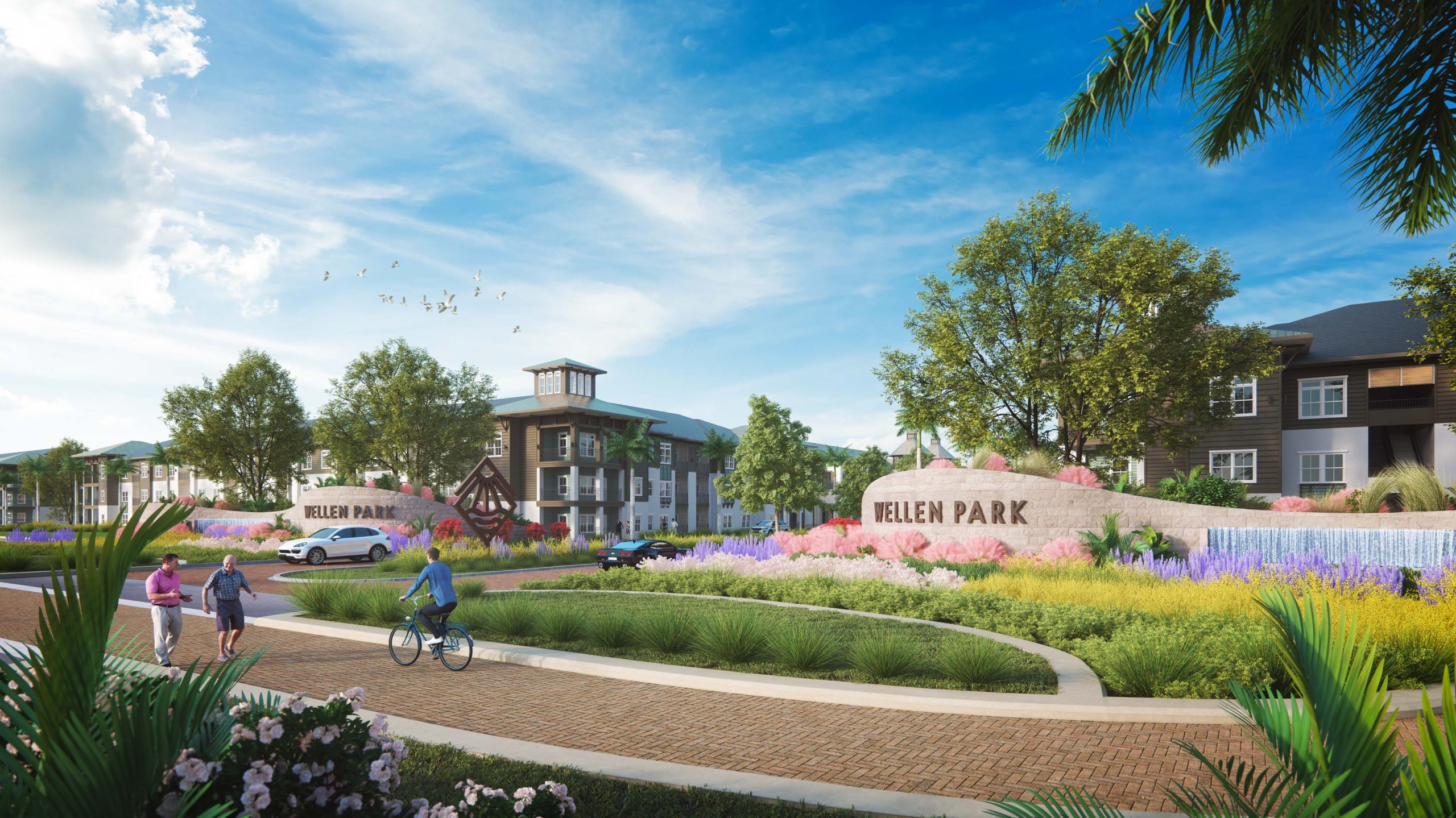 Wellen Park is a master planned community offering a kaleidoscope of opportunities for home ownership. In fact, it is the number 4 top selling community in the U.S. in 2020. Wellen Park is located in Sarasota County. The bulk of Wellen Park is incorporated into the City of North Port with the remainder in unincorporated Sarasota County. This expansive 11,000 acre community will swell to 77,000 residents and 22,000 homes.
Wellen Park has become a major retirement and relocation destination. It offers an impressive array of single family homes for sale as well as paired villas and condominiums. All are equipped with creature comforts that will put a smile on the face of homeowners with the most particular tastes. Gulf Shores Realty is saving buyers money, time, and simplifying the buying process and is the areas premier choice for Wellen Park homes for sale. Many of Wellen Park's best Realtors can be found at Gulf Shores Realty.
Wellen Park is comprised of three Districts currently with an additional District planned for the future. The current Districts are West Villages, Downtown, and Playmore.
West Villages District consists of the following neighborhoods: Gran Paradiso, Grand Palm, Islandwalk, Oasis, Renaissance, Sarasota National, The Preserve, and Tortuga.
Playmore District consists of the following neighborhoods: Avelina, Boca Royale, Gran Place, Solstice, Sunstone, Wysteria, and Wellen Park Golf & Country Club.


Downtown District is masterfully designed with an 80 acre lake with an outfitter for kayaking and paddle boarding from a floating dock. A 2.8 mile trail surrounds the lake for jogging, cycling, and walking. A large manicured lawn will provide space to relax and for public events. Phase one will feature 38,010 square feet of retail, dining, and office space. The Canoe House Restaurant will offer indoor and outdoor seating, casual dining with spectacular sunset views. Phase two will have 27,000 square feet of retail.

Your best home ever awaits!